A year of events to remember the most iconic dish prepared by Maestro Gualtiero Marchesi.
Gualtiero Marchesi's saffron risotto with gold leaf had a huge impact on the culinary world, but it was also decisive for edible gold. We owe a lot to this particular risotto. It has the great merit of bringing back gold leaf to the world of haute cuisine, which had been its stomping grounds for many centuries.
Discover the history of gold leaf in the kitchen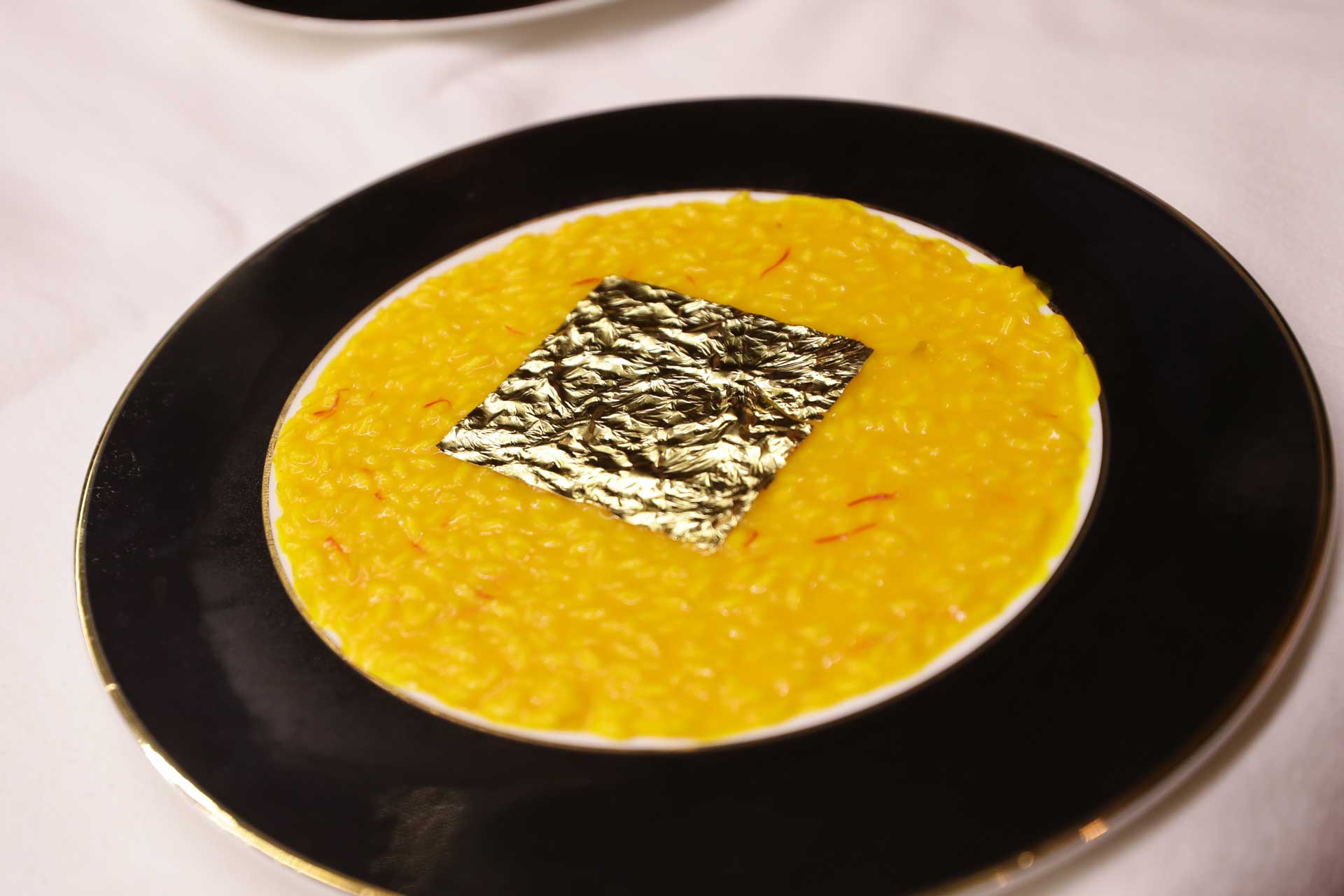 Gold Chef by Giusto Manetti Battiloro has had a front row seat during these 40 years, and we will accompany you throughout this year of celebrations. We will reveal backstage info and trivia, starting with the first official event on Tuesday, June 8: "Bonvesin de la Riva Tuesdays".
The traditional appointment of the Marchesi Foundation was dedicated to a celebration of the senses. The natural liason and conclusion was the launch of the RisoOro celebrations, which, we can say, perhaps represents the very essence of all the senses and encapsulates them in what is considered by many the true sixth sense and synthesis of all of the other senses: emotion. The event was opened up by the President of the Marchesi Foundation, Alberto Capatti, who was accompanied by a harp as he read the first recipe book in history that was set to music, dating back to 1738.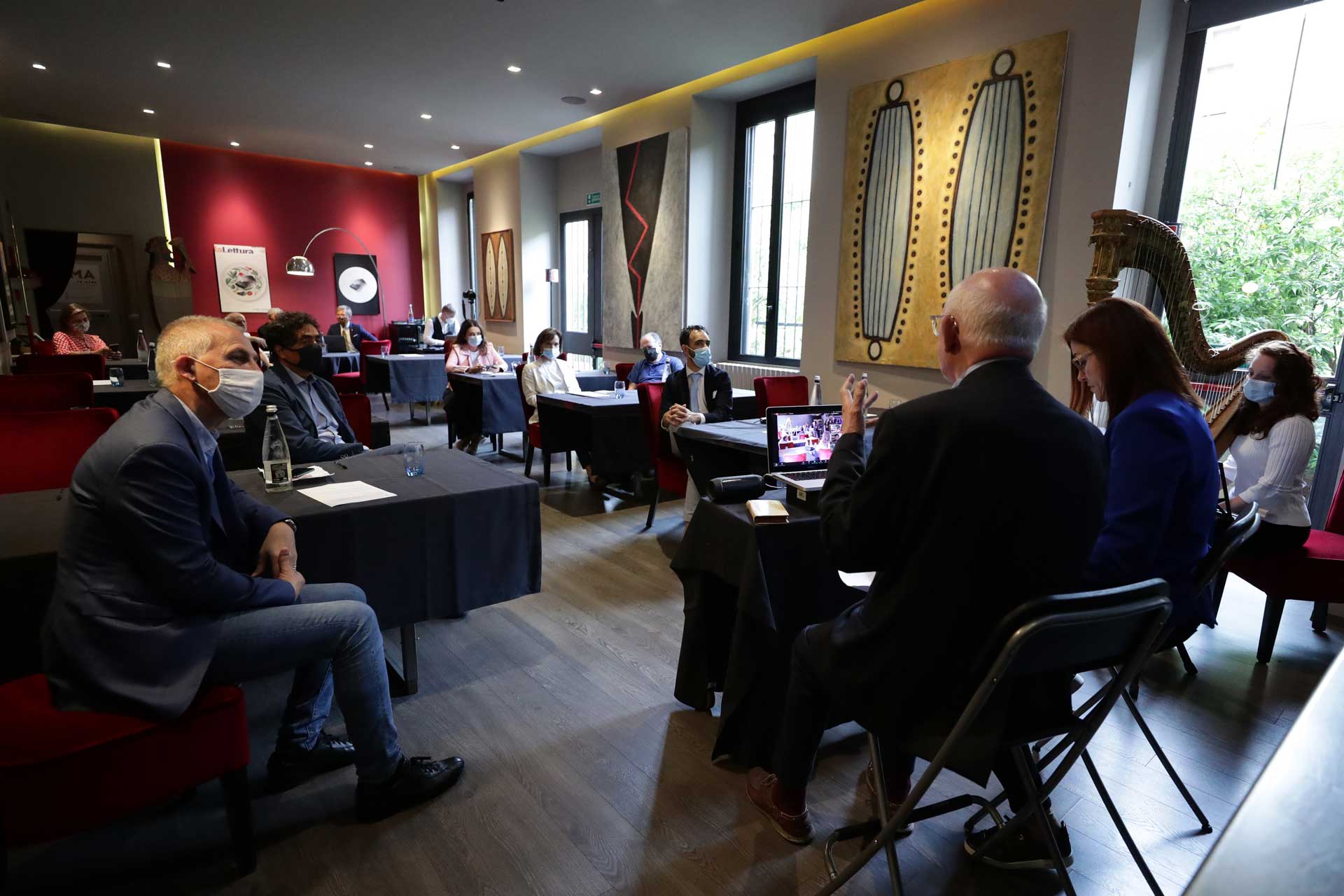 Then a few star chefs took the stage. They explained their thoughts, approaches, and also their experiences in trying to enhance the senses through cooking. With Simona Marchesi, the Maestro's daughter, we were able to have a little backstory about him. For example, he did not tolerate background music because it distracted attention from the dish itself: "the dish must be given well-deserved attention and it should be appreciated in order by the organs: visually, olfactively and then also in taste".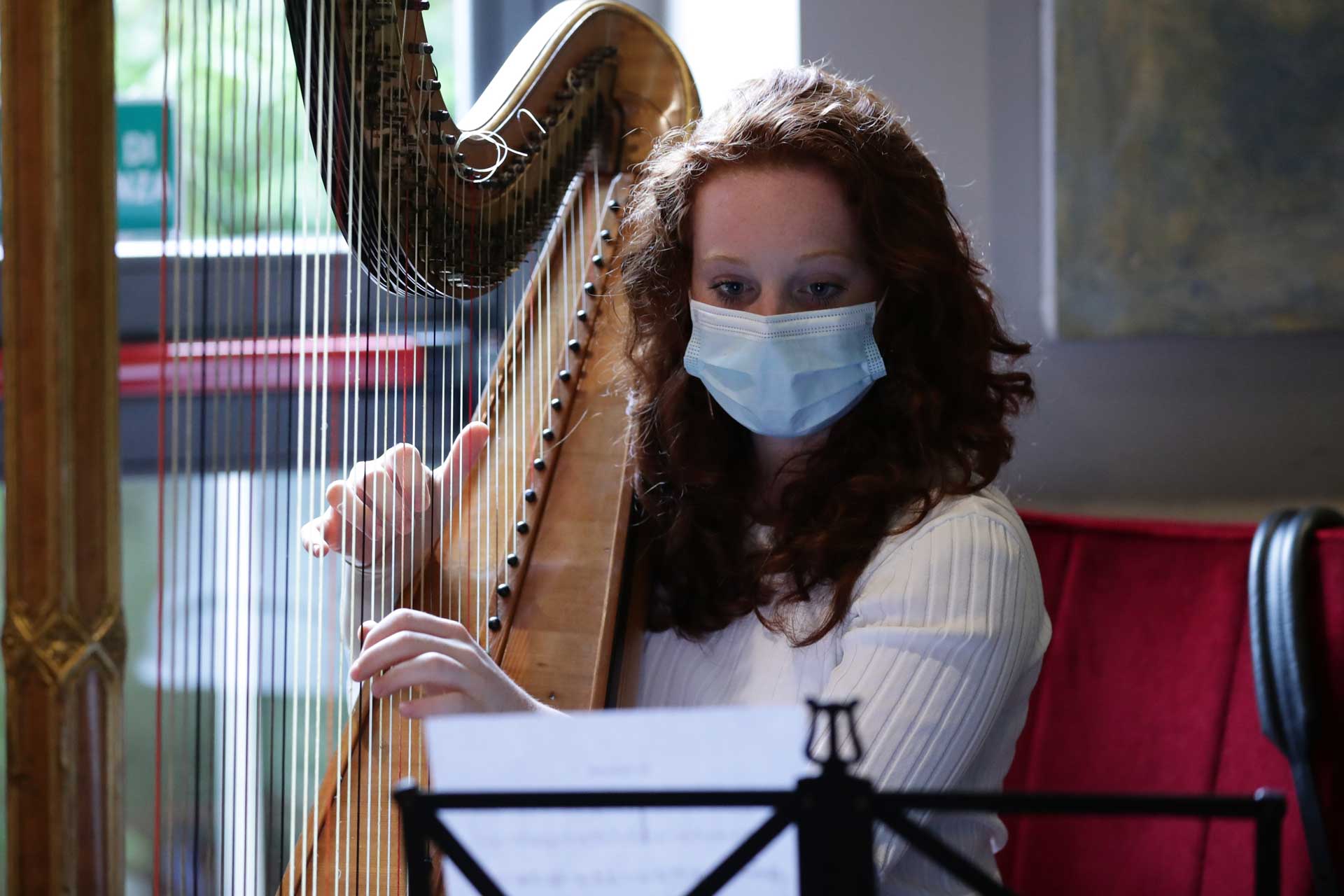 Prof. Nicola Canessa of the Scuola Universitaria Superiore IUSS then took the floor, explaining the scientific relationship that some inputs have within the human mind, which generate a perceived sense that is otherwise known as the sixth sense. Finally, the evening was closed out by the CEO of the Marchesi Foundation, Enrico Dandolo ( Read the interview ), who also ventured into the kitchen, helping with the preparations of the saffron risotto with gold leaf, which was of course served to all of the guests.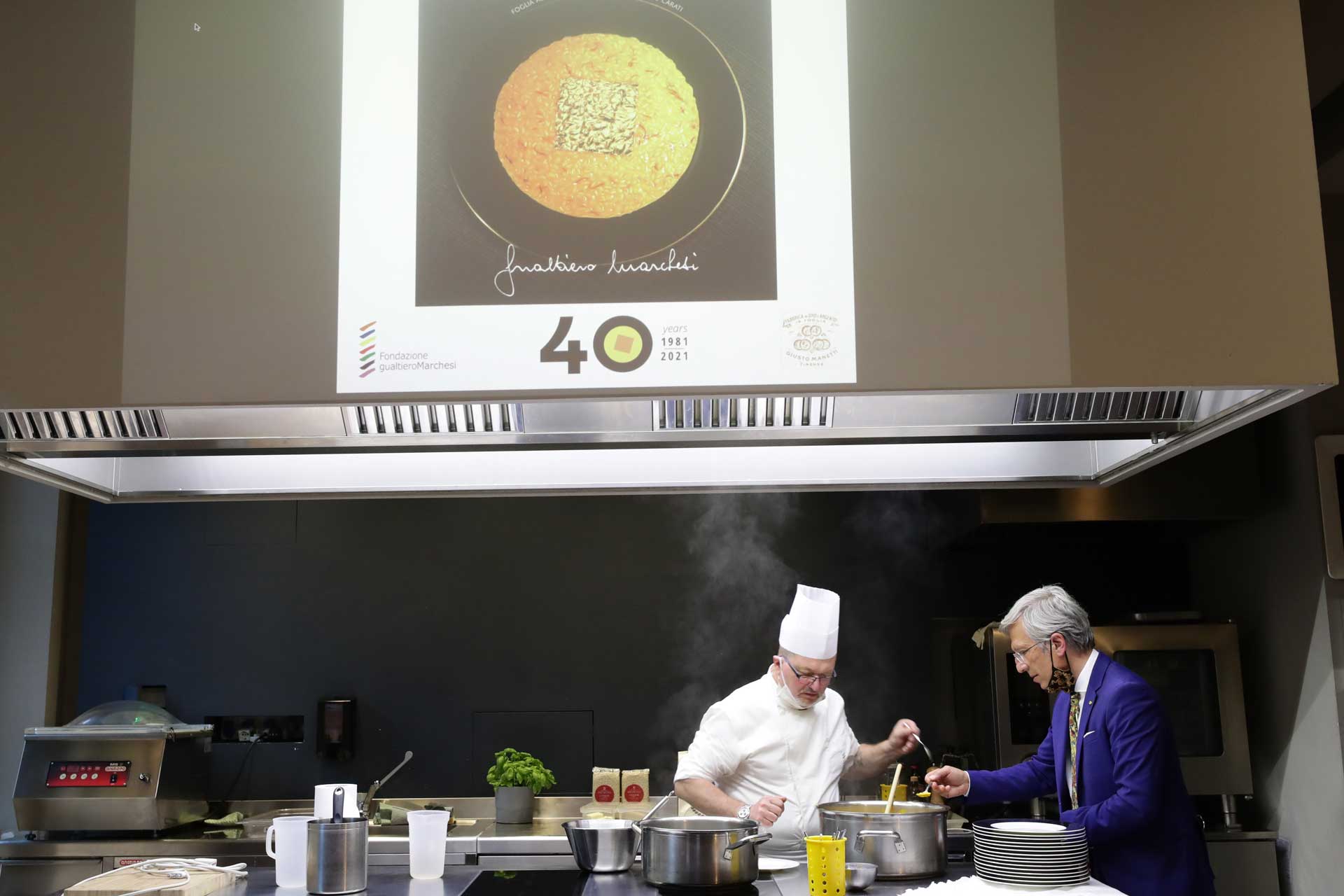 Relive the event