The Gold Chef edible gold range can now boast a very special new arrival, destined to revolutionise the art of food decoration using gold. In addition to our edible gold powder, crumbs, flakes and leaf, our company is now offering culinary masters a new edible gold spray. Beautiful, easy to use, perfect for creating exclusive dishes, safe and guaranteed by Giusto Manetti Battiloro's centuries of experience, it is sure to surprise you!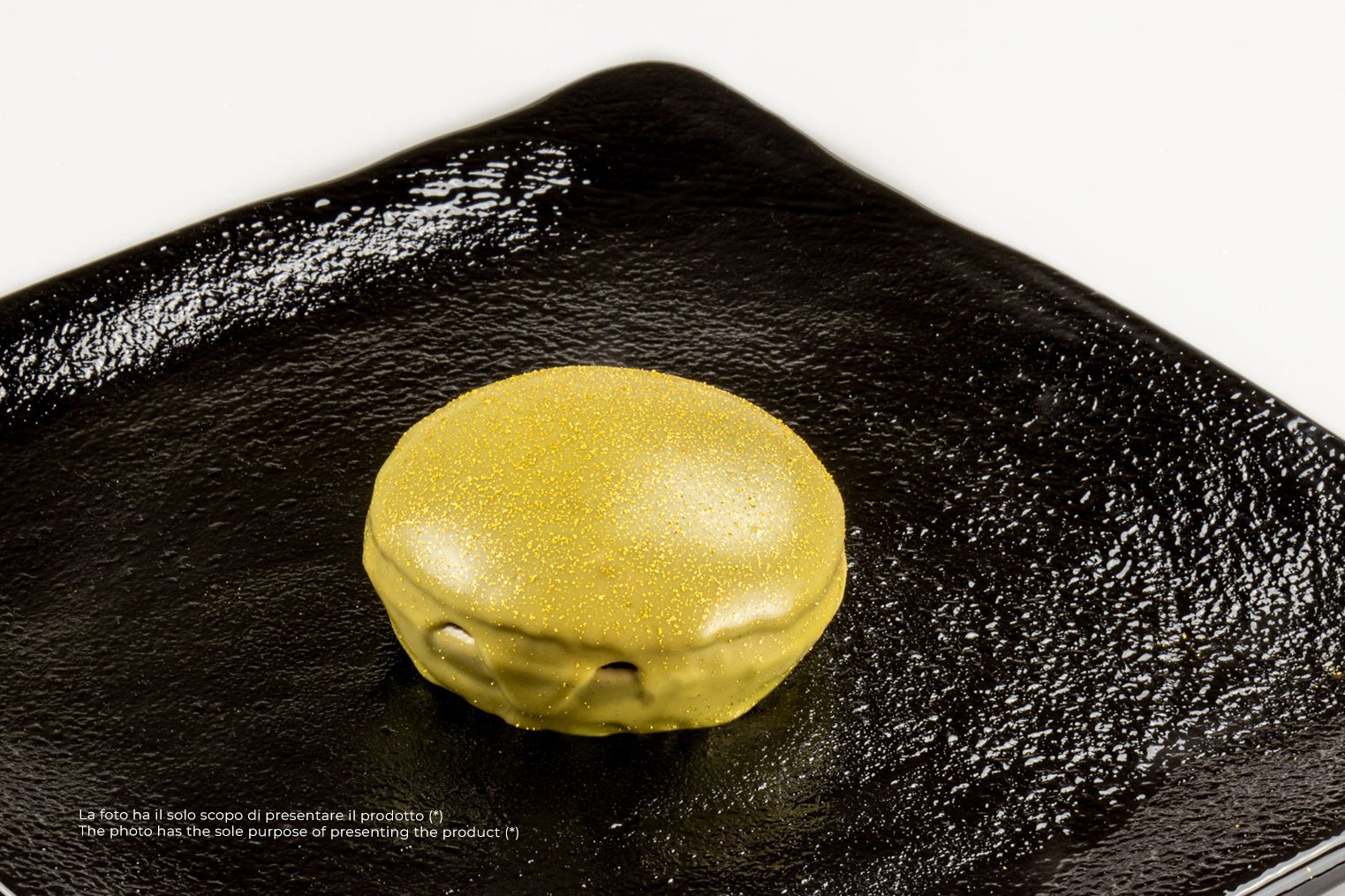 UNMISTAKEABLE QUALITY
Unlike the edible colouring sprays available on the market, which, at best, contain a minimal quantity of precious substance, Gold Chef edible gold spray is made exclusively from 200 mg pure 23kt gold and contains no additives, solvents or colourings.
100% made in Italy, it is produced without the use of copper or gluten at Giusto Manetti Battiloro's facilities in Florence, which are fully authorised for production of food products and comply with the most stringent health and safety regulations.
HOW CAN YOU USE OUR EDIBLE GOLD SPRAY TO DECORATE YOUR DISHES? IT COULDN'T BE SIMPLER!
As well as being the safest on the market, our new Gold Chef edible gold spray is the easiest edible gold to apply and the most beautiful to look at. Simply shake the container well, remove the lid and spray, applying the required degree of pressure. In a single stroke, you can endow your dishes(*) with the magnificent splendour of gold and create an incomparably more beautiful effect than the flat, opaque one obtained using normal artificial colouring sprays, containing chemical additives and solvents, made by other producers.
The very fine powder of our Gold Chef spray lights up desserts, cakes and ice creams(*) with a myriad of shimmering reflections and a beautiful diffuse and sparkling glaze.
This product is particularly suitable for decorating foods with complex and irregular surfaces and recommended for use by professional confectioners and chocolatiers(*).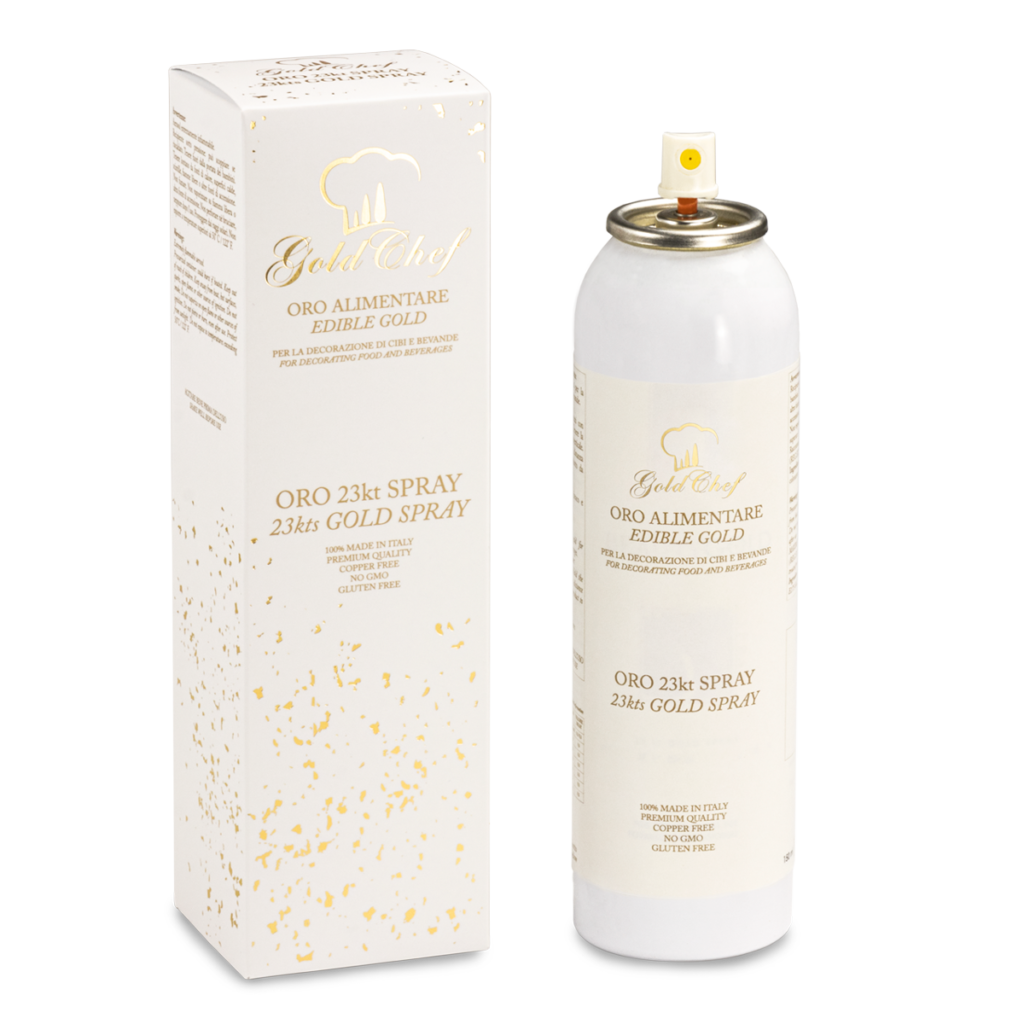 Find out all about our edible gold spray
A NEW PAGE IN THE MILLENNIA-OLD HISTORY OF EDIBLE GOLD
Well-documented in as early as Ancient Egyptian times, the millennia-old tradition of decorating foods with thin pure gold leaf established itself in Europe between the end of the Middle Ages and the Renaissance, when it was widely used on noble and royal tables. Forty years ago, it underwent a global revival thanks to Gualtiero Marchesi's famous saffron and gold risotto. Thanks to this great Italian culinary master, edible gold returned to the limelight in the kitchens of the world's top chefs and established itself as one of the most exclusive and long-lived trends in international haute cuisine.
Find out all about Manetti's edible gold
WHY YOU SHOULD CHOOSE GOLD CHEF