Manetti's Gold Chef edible gold leaf is the most versatile product at Spain's most important trade show for catering professionals.
There were 1,600 other exhibitors and 40,000 gastronomic entries, but the Florentine company crushed the competition with its edible gold products. Giusto Manetti Battiloro's pure gold for food decoration won one of the four accolades at the 10th edition of the prestigious Salón Gourmets Award.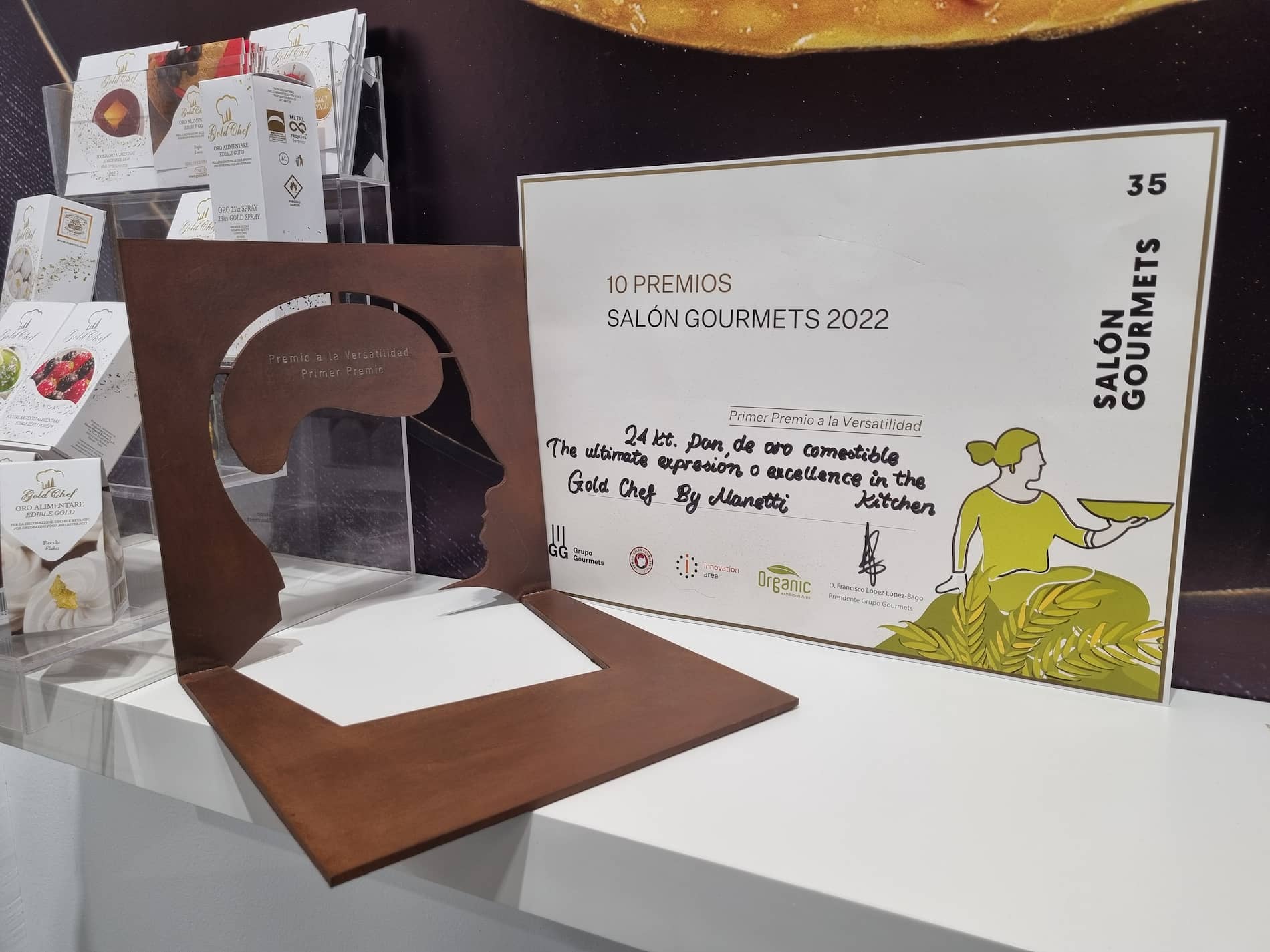 THE SUCCESS OF EDIBLE GOLD
The goal of the award is to commend product quality, but also to identify trends that are driving the evolution of the world of high-quality professional catering. Gold Chef edible gold leaf was awarded for its uniqueness and its ability to enrich culinary traditions with its extraordinary application versatility.
"We are proud that Gold Chef edible gold has opened up a new avenue for exclusive food decoration", commented Niccolo' Manetti, "and that its ability to embellish any dish with a few simple touches has been a success with restaurateurs as well as distributors and hotel professionals." 
The panel that crowned Gold Chef edible gold leaf was composed of a jury of professionals: José Luis Yzuel (President of FEHR), Pedro Larumbe (Grupo Larumbe), Purificación González Camacho (Vice president of MAPA), and Verónica Puente (International Director of Federación Española de Industrias de Alimentación y Bebida, FIAB).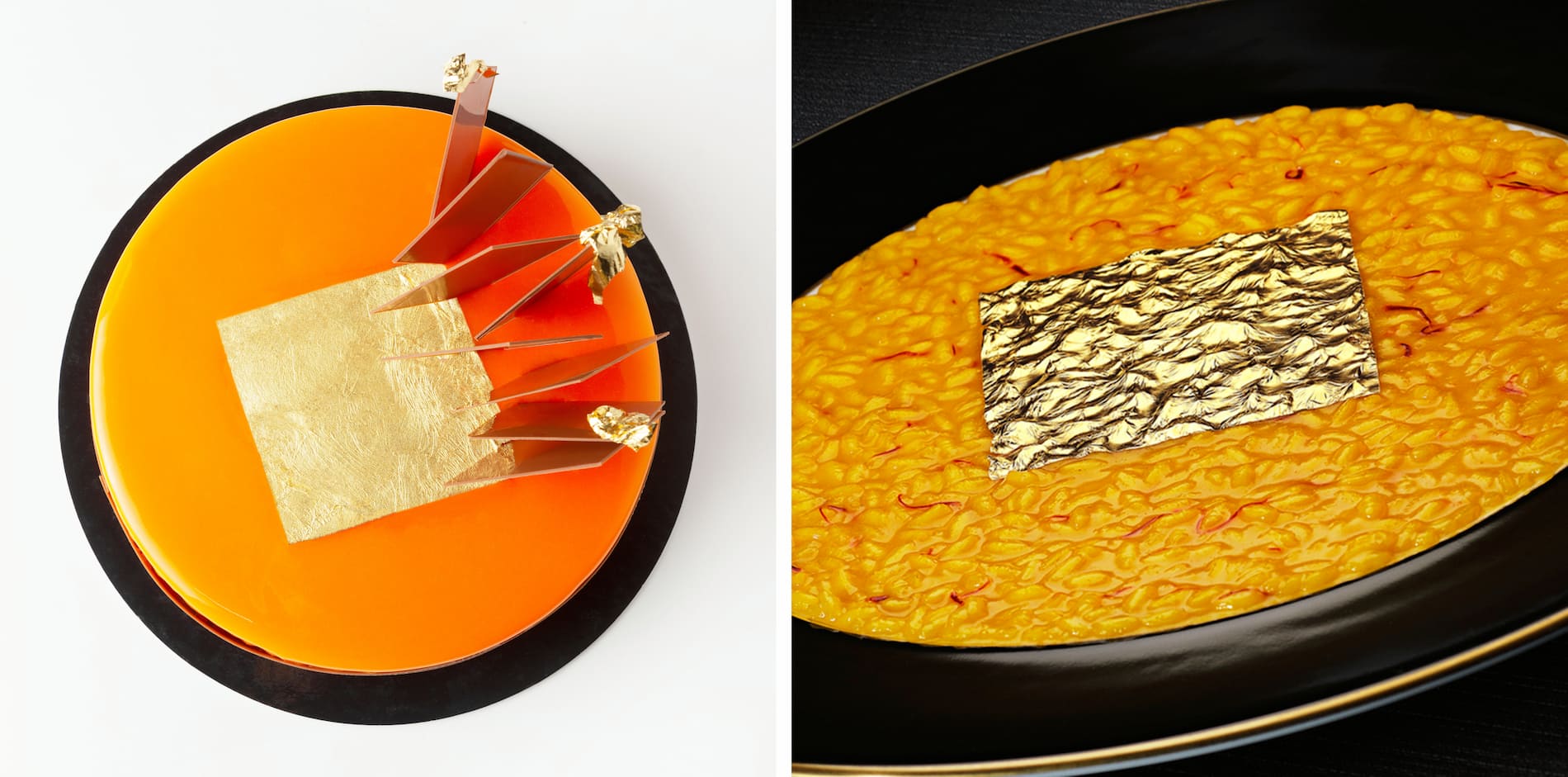 AN ENTIRE RANGE OF EDIBLE GOLD
In addition to the classic 24K gold leaf, Gold Chef also amazed the show's more than 80,000 visitors with its 23K gold leaf crushed into edible gold powder, edible gold crumbs and edible gold flakes. The practical pure edible gold spray is particularly popular in the chocolate arena.
Salón Gourmets was also the setting for the worldwide launch of the brand new Gold Chef edible gold capsules, which are great for pre-measured applications. The precious and super easy to use capsules contain just the perfect amount of gold powder for single-portion decorating and have been a big hit in the coffee-making, cocktail, and pastry worlds.
All products in the Gold Chef edible gold leaf range are produced in Italy by Giusto Manetti Battiloro. The products are safe and guaranteed to be free of additives, solvents and dyes, and processed without copper or gluten in state-of-the-art facilities that have all of the food production permits and comply with the most stringent health and safety regulations.