These are real touches of light capable of making any creation rich and surprising, edible gold crumbs are the ideal precious detail for decorations on first and second courses, vegetables and pastries.
Packaging: Glass container with shaker
Available Formats: 125mg
Conservations Suggestions: Seal and store in a cool and dry place
Product Duration: 10 years after opening
Guarantee: 10 years
Packaging Description

The glass jar has a shaker on top that makes applying the gold simple and intuitive.
23 kt gold authorised for food use, periodically checked and annually certified by TÜV
Manufactured according to GMP (General Manufacturing Purpose) food manufacturing standards
E175 Food Colouring
Produced without copper, biologically inert, tasteless, imperceptible to the palate
Produced without raw materials of animal origin
Gluten free
Each Gold Chef FAMILY&FRIENDS package contains enough gold crumbs to decorate 10-12 portions.
THE WONDER OF SURPRISE
Gold Crumbs: set the table with gold
The gold crumbs come in a glass jar that can be brought to the table and used directly in front of your guests. Small, wonderful touches of light will gently drop from the shaker, giving the food a surprising visual effect.
Surprising touches of light
The easy to apply golden crumbs are particularly loved by chefs because of their versatility. They can be arranged in a concentrated way to make a detail stand out, or sprinkled widely to enhance the liveliness of appetizers, first and second courses, desserts and cakes.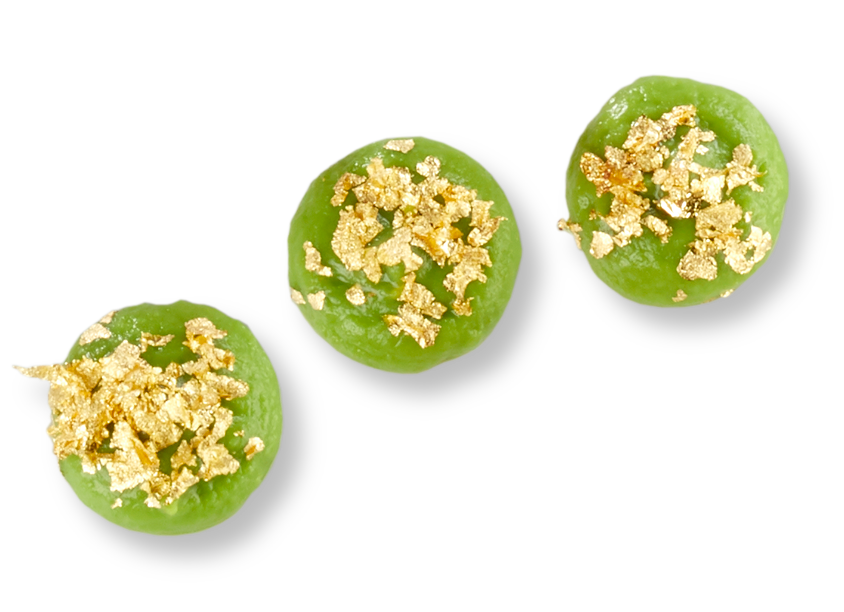 DISCOVER THE PRODUCTS OF THE OTHER LINES
YOU MAY ALSO BE INTERESTED