Silver leaf is an infallible way to make important dishes shine.
Packaging: 5 leaves booklet
Available Formats: 50 x 50 mm
Number of sheets: 5
Conservations Suggestions: Seal and store in a cool and dry place
Product Duration: 3 years
Guarantee: 6 months from the date the package was opened
Packaging Description

As per tradition, the silver leaf is placed on tissue paper inside an elegantly packaged booklet.
Pure silver authorised for food use, periodically checked and annually certified by TÜV Rheinland
Manufactured according to GMP (General Manufacturing Purpose) food manufacturing standards
E174 Food Colouring
Biologically inert, tasteless, imperceptible to the palate
Produced without raw materials of animal origin
Gluten free
Each Gold Chef YOU&ME package has enough silver leaf to decorate up to 5 portions.
PRECIOUS CRAFTSMANSHIP
Silver leaf: art in the kitchen
This precious silver leaf requires accuracy. A small knife will assist you as you separate the leaf from the tissue and slide it over the plate you are decorating. The leaf can be applied whole as it is or cut into sections and arranged as desired.
Beautifully enveloping
Much loved by chefs and cake designers, silver leaf is the queen of edible silver. Its splendour is perfect for masterfully decorating any important dish. It is particularly suitable for dishes that have a homogeneous height, such as risotto and cakes.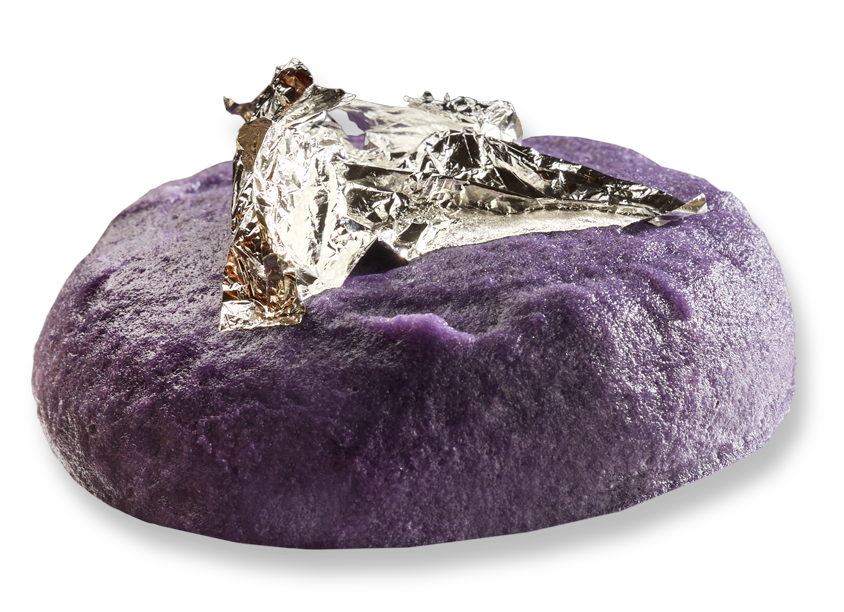 DISCOVER THE PRODUCTS OF THE OTHER LINES
YOU MAY ALSO BE INTERESTED