An impressive touch when plating food, gold crumbs are the best ally of a detail-conscious chef. Because of their size and texture, they are ideal on confectionery products, chocolates and pastries(*), with small, surprising touches of light. Very easy to use, they make each creation unique.
Packaging: Glass container
Available Formats: 1 gram
Conservations Suggestions: Seal and store in a cool and dry place
Product Duration: 10 years after opening
Guarantee: 10 years
Packaging Description

The resistant glass jar ensures safe transport. The resealable cap allows you to perfectly preserve the edible gold between each use.
Made with 23-karat gold from responsable sources
Manufactured according to GMP (Good Manufacturing Practice) food manufacturing standards
E175 Food Colouring
Biologically inert, tasteless and imperceptible to the palate
Gold Chef products do not contain allergens, they are not produced with adjuvants and/or materials of animal origin
Kosher certified
Shake well before use
The only purpose of the image is to present the product(*)
Each Gold Chef 1 gram package contains enough gold crumbs to decorate 75 to 100 portions.
UNFORGETTABLE DETAILS
Gold crumbs: the perfection is in the details
Crumbs are the most versatile format to make any dish sparkle. To apply in precise points(*) we suggest placing them with the help of wooden or metal tweezers or tongs. For a more widespread visual effect you can use a teaspoon or a shaker. To store them between each use, simply close the jar tightly.
A chef's secret ingredient
For perfectly unique, rich and unforgettable appetizers, first courses, vegetables, fish main courses and large or small confections(*), golden crumbs are ideal. They are flexible and sinuous and able to enhance the composition and colours of any creation(*).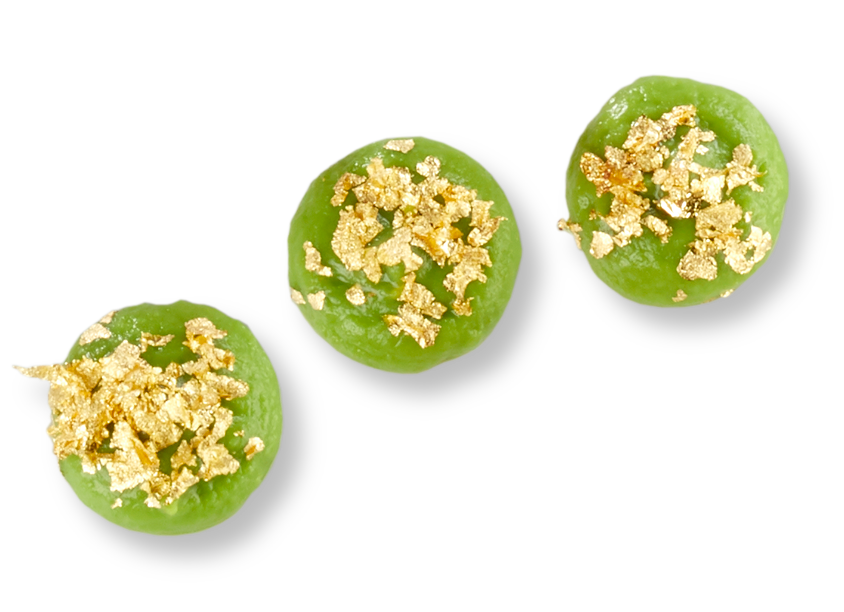 DISCOVER THE PRODUCTS OF THE OTHER LINES
YOU MAY ALSO BE INTERESTED